In the blink of an eye, PLASA London has drawn its curtains for another year. PLASA continues to be one of our all-time favourite tradeshows to attend, and is the perfect chance to see what everyone in the AV, Lighting and Staging industry has been up to. And we can't forget about the opportunity the show gives us to catch-up with our lovely customers and meet some new faces. Held at Olympia London over the course of three days, the show was a buzz of activity, illuminated by only the best and latest products on display.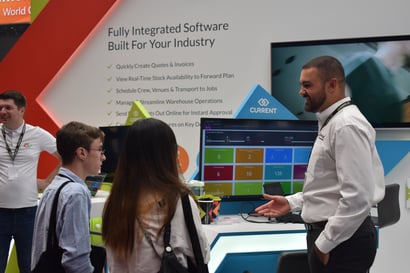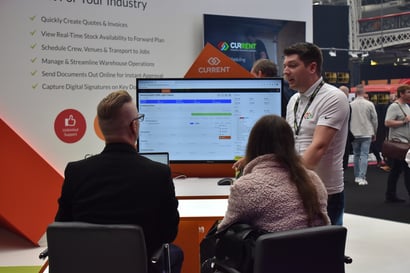 After a period of uncertainty that tradeshows would return to be the same as once was, this year's PLASA show certainly exceeded our expectations and proved to be back better than ever. PLASA recorded a 41% increase in visitors, and we can bring testimony to that after a very busy three days and sore feet from exhibiting, but we wouldn't have it any other way!
Not only that, the overall atmosphere this year excelled! From Robe's live performance with torrential downpour, to the Vintage Audio Display, featuring the exact PA system used for Pink Floyd's 'Live in Pompeii' - you really had to be there!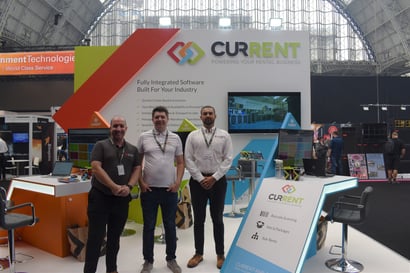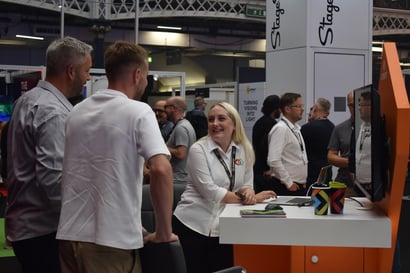 As for us at Current RMS, it really was all hands on deck throughout the entire show! Our fancy stand built by Red Peak Design made its return and visitors really couldn't get enough of their free Current RMS goodie bags – because, who doesn't love a freebie? Visitors were able to stop at one of our colourful workstations for a live software demo with one of our friendly team members, or to check out our testimonial videos playing throughout the show.
Once again, it was great to catch-up with our customers and say hello to some new faces who were looking to manage their rental business in the cloud – it's most definitely the best part of the show. The team were able to demonstrate some of our brand-new features from the past year, including the mobile companion app, transfer of assets, and bulk store transfers.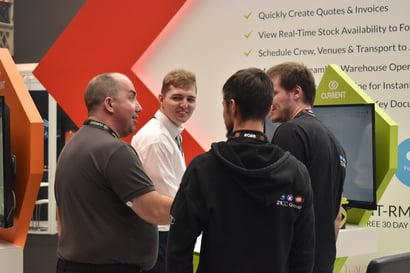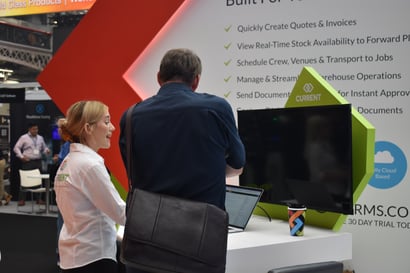 A huge thank you to everyone that stopped by during the show, it was brilliant to catch up! If you couldn't make PLASA London this year, you can always Book a Demo online. We'll be happy to show you around the system with an online screen share at a time that's convenient for you! Or, just Sign Up for a Free 30 Day Trial of our software, and explore your very own system at your own pace.
See you next year, PLASA!